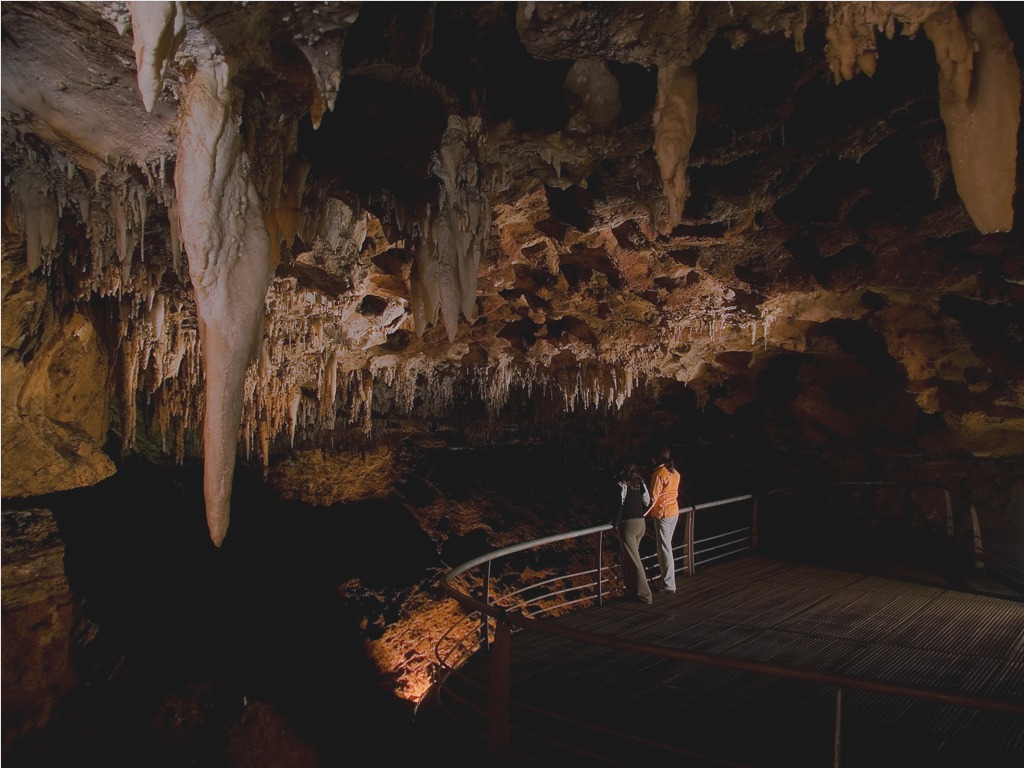 The "El Soplao" Cave: more like a journey to the bottom of the sea
The El Soplao Cave, discovered by miners in 1908 when drilling one of the galleries in the complex where they worked, is considered one of the great wonders of geology. The name of the cavity comes from the mining term that describes the puff of air that you feel when opening one gallery from another with less oxygen.
A tour of El Soplao feels like travelling to the bottom of the sea, because the visitor has to go right to the bowels of the mountain in order to find one of the wonders of Cantabria.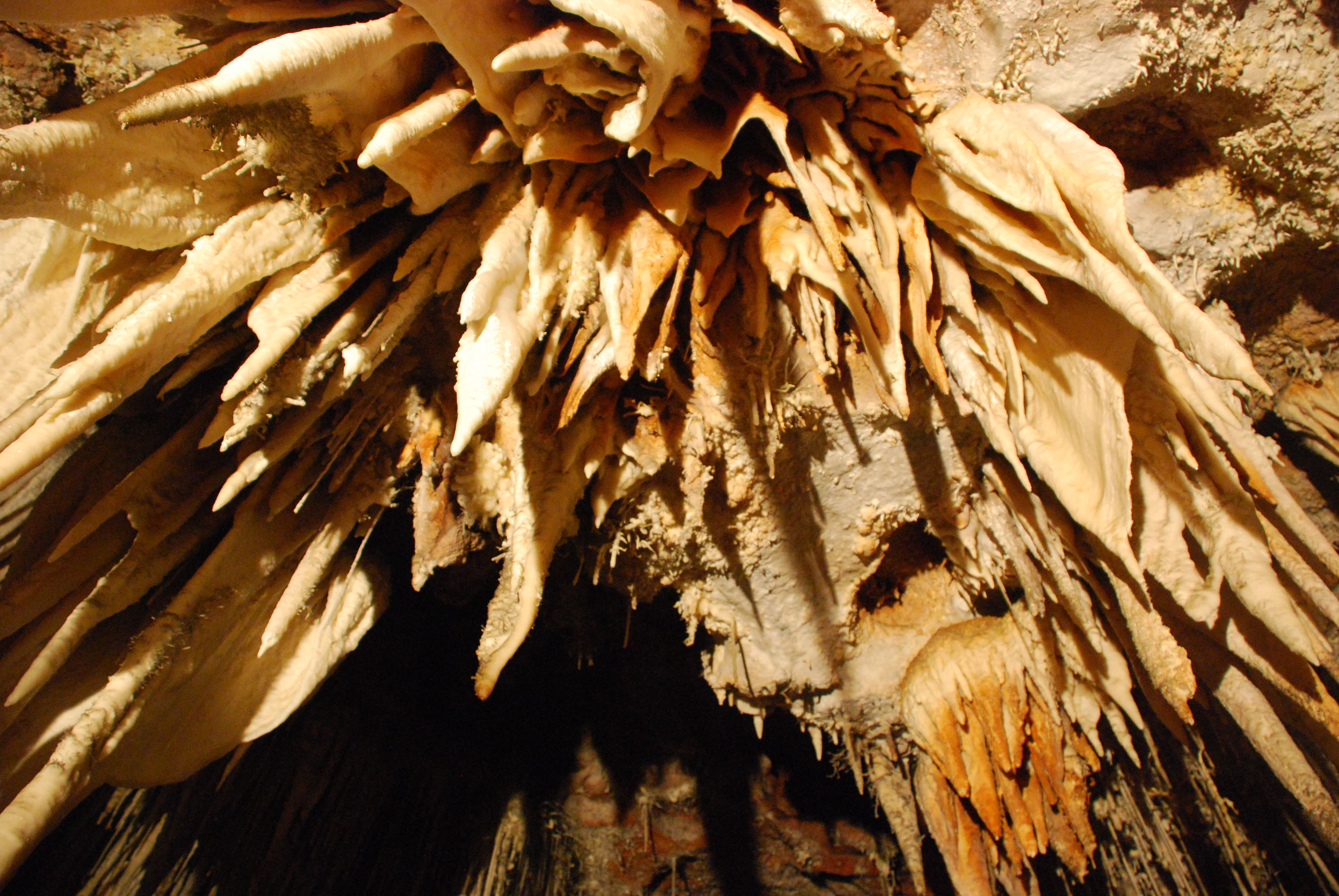 The capricious forms that nature, or rather water, has been creating patiently over millions of years in its journey through the walls, floors and ceiling of the cave, has led to a set of unusual structures (stalagmites, stalactites, dogs' teeth, castings, columns, cavernous pearls and eccentrics), which are reminiscent of a seabed of corals more than anything else.
A replica mining train takes visitors through a mining gallery to reach the cave
Once in the cave, you continue on foot through the galleries and halls. The introductory narrative, the lighting, the colours, the acoustic and musical effects, even the atmosphere you breathe, make the hour-long journey an unforgettable memory. Of course, the cave is adapted for people with reduced mobility.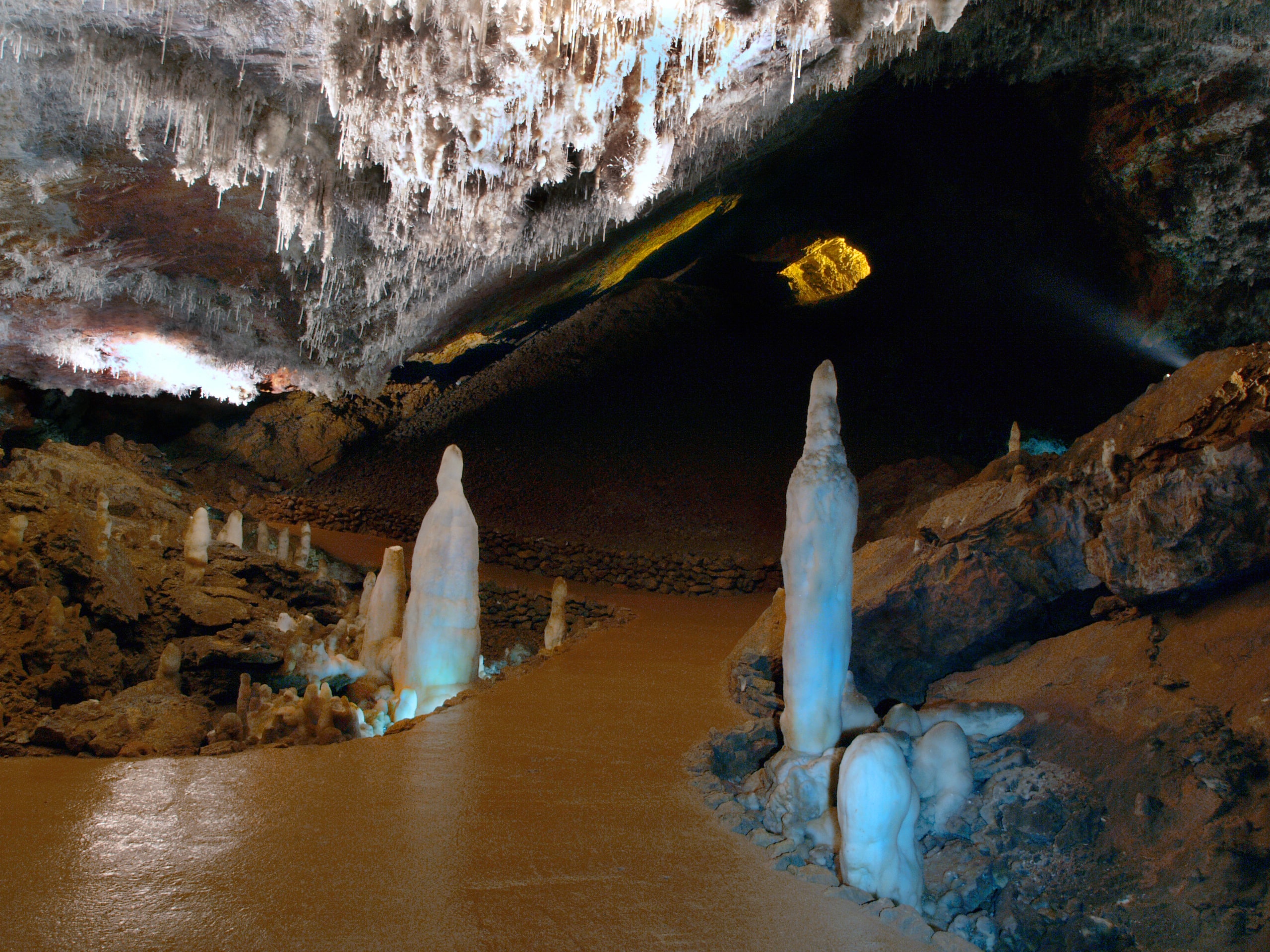 In addition to the tourist visit, El Soplao offers a two hour adventure visit where visitors can go deeper into further galleries, passing over the original floors and reaching less accessible areas of the cave. Don't worry about having the right kit because all the necessary equipment is provided, such as helmets with lights, overalls and waterproof boots.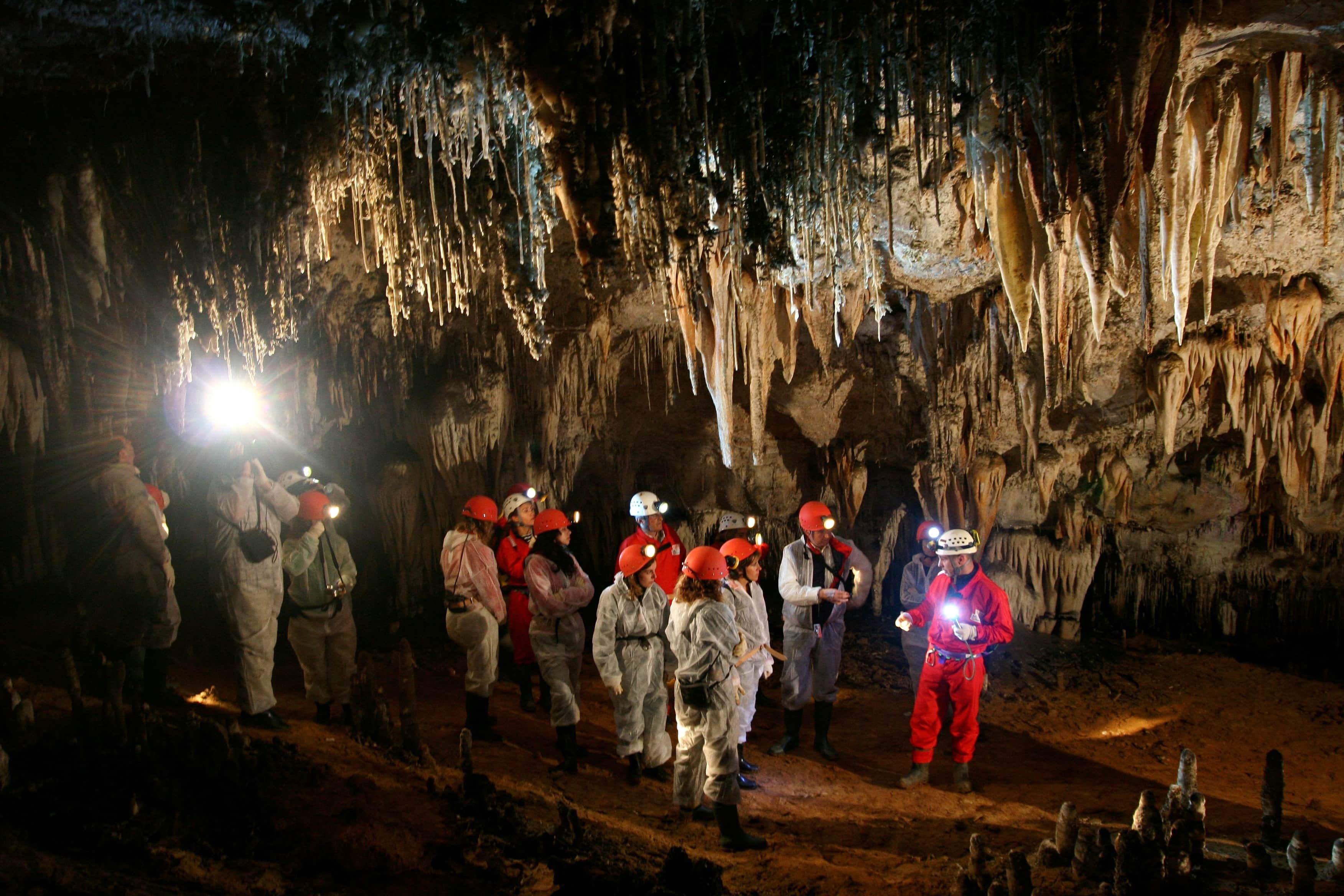 Currently, the Regional Government is working to add a third experience to these two alternatives, as they recover another gallery, about half a kilometre long, deep inside this old mining complex.
In addition, El Soplao Cave, is the space chosen to host events such as the 'The Soplao Concerts' cycle, with performances by artists like Loquillo, Diana Navarro, Carlos Núñez, Ainhoa Arteta and Malikian, among others.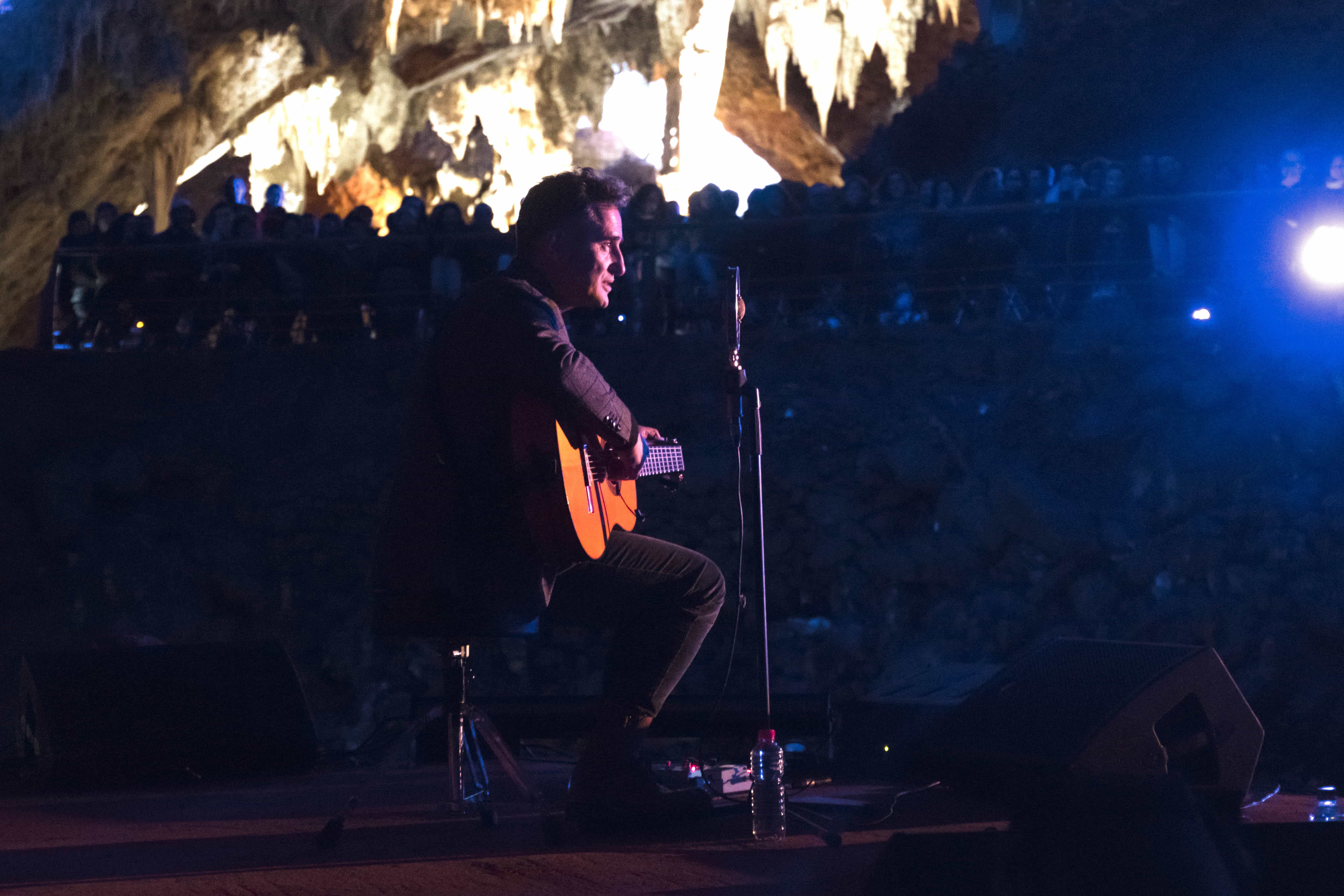 Jorge Drexler
The cave lies between the municipalities of Herrerías, Valdáliga and Rionansa, at the top of the Sierra de Arnero, at an altitude of 540 metres.  It is set in rural surroundings with splendid views over the Sierra de Peña Sagra, Los Picos of Europe, the Nansa River valley and the Cantabrian Sea.
The cave is 60 kilometres from Torrelavega and 83 kilometres from Santander, and on the way to fascinating places such as San Vicente de la Barquera, Comillas, Santillana del Mar, the Hermida gorge or Cabuérniga.
More information
www.elsoplao.es