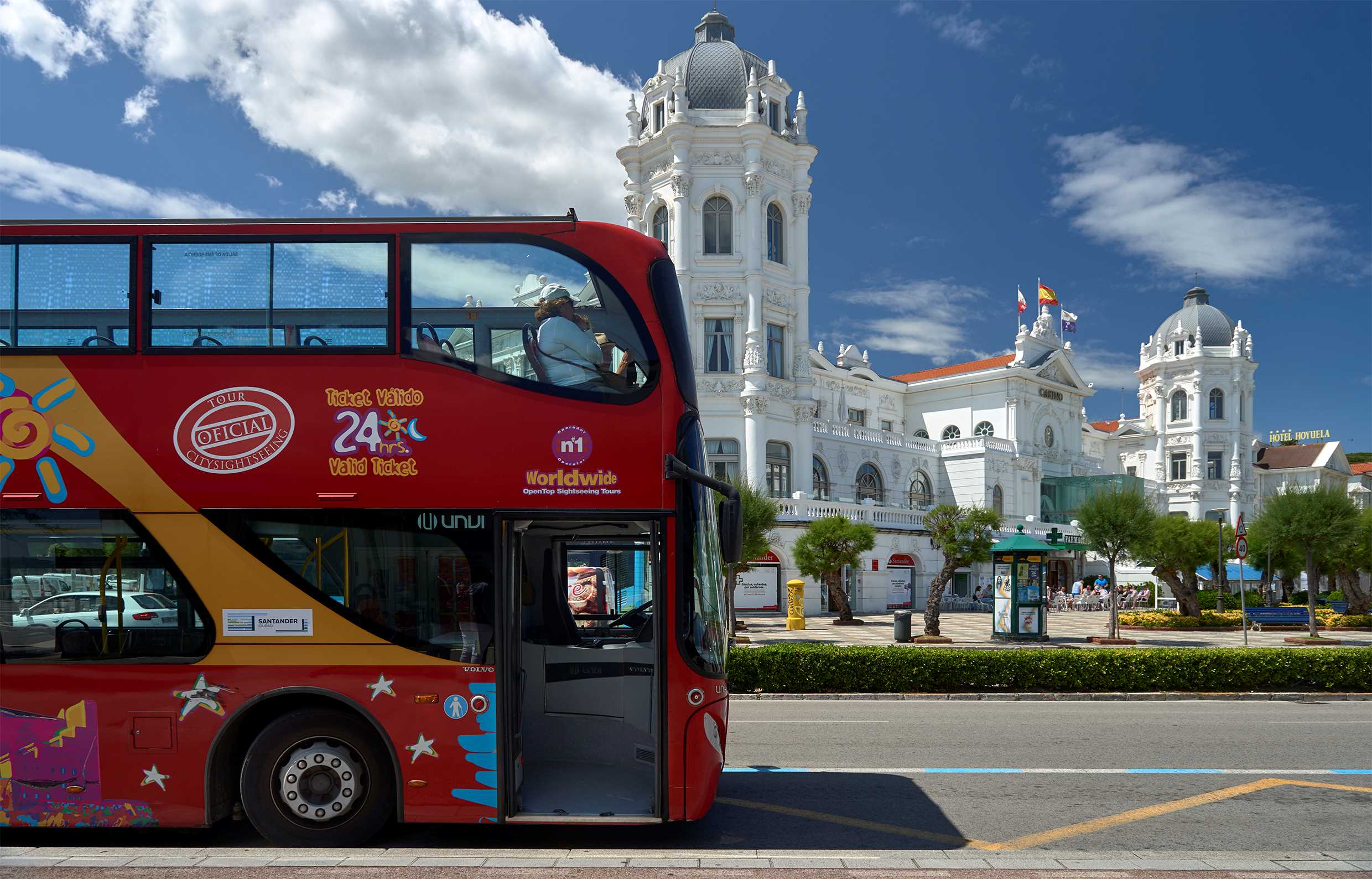 Santander from four meters up 
The city of Santander seen from the top floor of the tourist bus changes, because at four meters above the road, the perspective changes the way we perceive our surroundings.
Starting at the Cathedral, the City Sightseeing buses take about an hour to do their tour of the city. That's if you want to do a complete circuit without getting off.  But the normal thing would be to get off at the stops nearest to where you want to go. The same ticket allows you to get off and on as many times as you like within 24 hours. 
The buses have audio guides in several languages giving you points of interest about the city, 

whereever you are.

 
The bus stops at the most "stand-out" points and main attractions of the city. So, departing from the Cathedral and with a very close stop at the Botín Center, it passes the Maritime Museum, the Festival Palace, the entrance to the Magdalena peninsula, then it continues to the Casino (Plaza de Italy), on to the Sardinero and arrives at the Faro campsite. At this point, it turns around and continues to Alto de Miranda and the Menéndez Pelayo promenade, until you reach Paseo de Pereda, where it takes you back to the starting point. 10 stops in total. 
The tickets can be purchased on the bus itself, or in some kiosks around the city, among them, Puerto Chico, (next to the Royal Yacht Club), belonging to the City Expert company. There are also hostesses at the bus stops for the Cathedral, Botín Center and El Sardinero.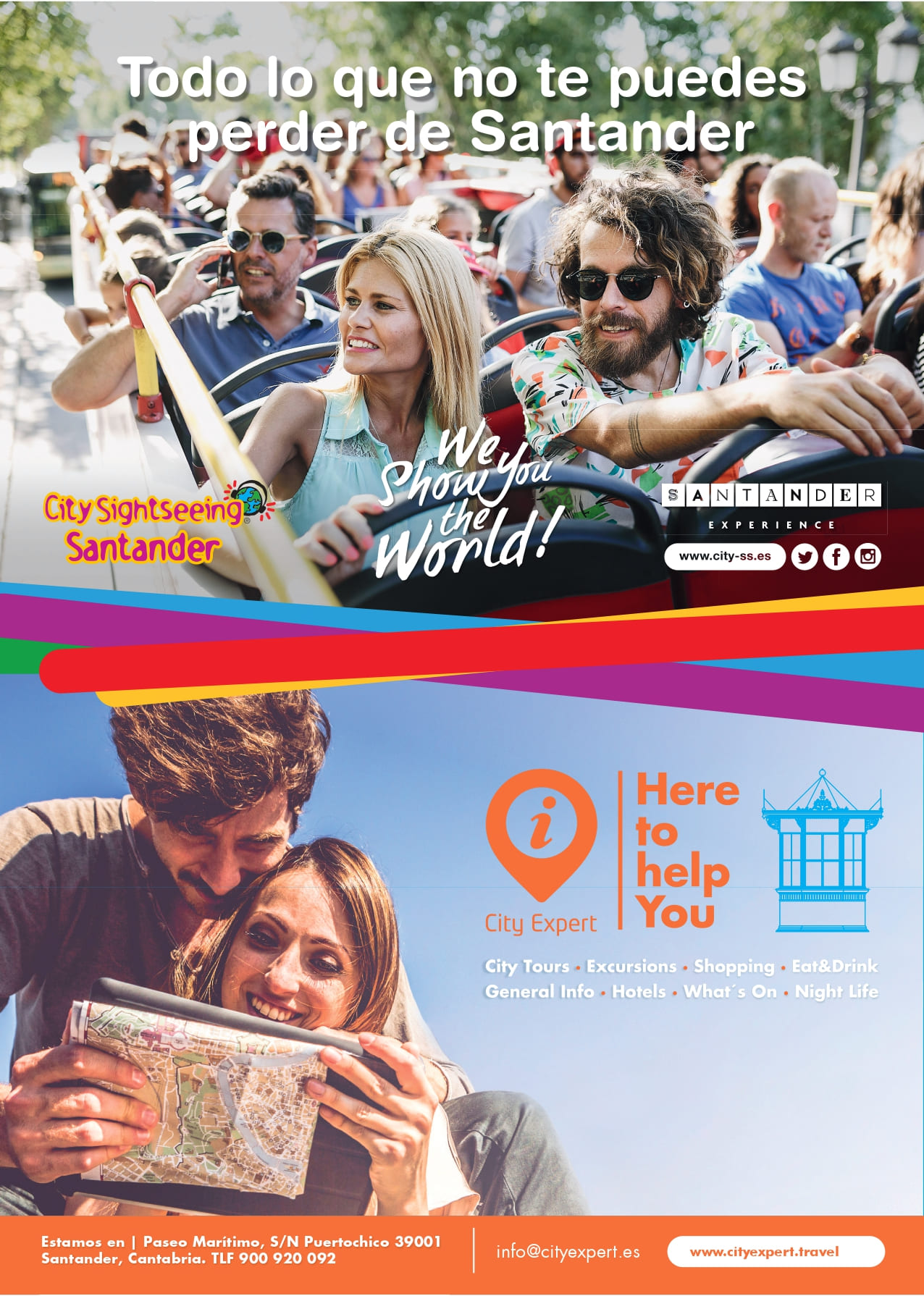 More Information