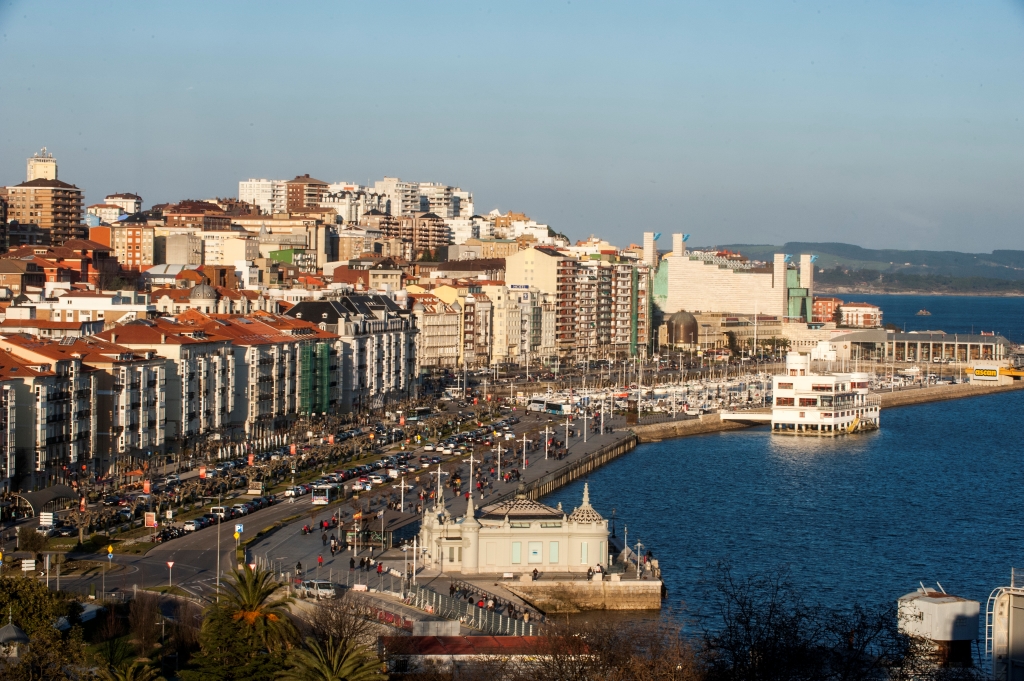 Santander Congress City
Imagine that a national or international association or a board of shareholders of a bank choose a venue in your city to hold their annual meeting or assembly for a few days. Imagine what it means that dozens or hundreds of delegates come and stay for a few days in your city, with what that means in consumption and costs; and therefore benefitting business sectors such as taxi, hospitality, shops, and so on. It's also beneficial to the chosen city, from the tourist point of view, because these types of meetings are a perfect showcase for cities to introduce themselves to travellers who, perhaps might never have visited, thus encouraging subsequent trips of a more playful nature. Santander has everything to attract events that also play an important role in creating demand in an off peak season; something that's essential for the development of a profitable and sustainable tourism industry, as well as very necessary for the creation of longterm employment.
THE OBJECTIVE OF THE SANTANDER CITY COUNCIL IS THEREFORE TO CONSOLIDATE THE CITY AS A MICE DESTINATION (MEETINGS, INCENTIVES, CONFERENCES & EVENTS). THAT IS, THE BUSINESS OF BUSINESS TOURISM
There are facilities such as the Palacio de la Magdalena, undoubtedly the city's flagship and one of its main tourist attractions; the Palace of Exhibitions and Congresses, the Sports Palace, the Palace of Festivals (a giant double auditorium concert hall) and the Gran Casino del Sardinero, among others.
There are also other venues, which could be classified as unconventional, which are alternatives for those organizations looking for less formal or smaller sites, or simply something different and original, such as La Central 1897 in Gándara Street; La Nave que Late on Antonio López Street; The Suitcase of Light in the Bajada del Caleruco; Deluz on Ramón y Cajal Street; Santander Stage on Avenida de la Constitución and even La Isla de la Torre, a small island in one of the most beautiful bays in the world which is Santander's. Undoubtedly, in addition to having a more than adequate infrastructure to host events of all kinds, choosing one city over another, includes taking into account other parameters.
Thus, Santander has a very good safety record, an international airport, good communications and access to the different venues, great urban accessibility and a wide range of cultural, recreational and leisure activities, as well as a large hotel infrastructure and a great gastronomic offer. All undoubtedly very important in the incentive plans and programs of the companies or organizations that choose Santander for their meetings. And of course the framework offered by the Bay of Santander and Cantabria, as a green destination, with such beautiful surrounding countryside and landscapes, is undoubtedly another factor of great appeal. One of the latest claims added to the cultural offer of the capital is the Centro Botín, opened in June 2017, which from the first moment has offered wide and varied program. In addition, the city is more than ready to provide everything necessary for the organization of any event, from catering, hostesses, guides and various technical services, to companies in the new technology and information technology sector.
The Santander City Council has a fundamental tool to channel and promote interest in the city as a MICE destination. It's called the Santander Convention Bureau, an international brand adapted to cities that, like Santander, provide all the logistic support essential for the organization of any event, in addition to carrying out the city's promotional work, as a MICE destination. They also manage the promotion of Santander and Cantabria as an ideal destination for meetings, conferences and events, and handle all the presentations and pitches.
Of course, Santander is not the only Spanish city trying to attract the type of tourism to its city that, only last year, had an economic impact of around 41 million euros, coming from the almost 330 MICE tourism events in which more than 49,000 delegates participated, which in turn generated more than 170,000 overnight stays. Another of the competitive advantages of the city is its commitment to innovation, technology and the "smart city"; a concept linked not only to innovation and technology, but also to other features such as creativity, modernity, elegance or sustainability that distinguish Santander and that has received very important support after being certified as an Intelligent Tourist Destination by the State Society for the Management of Innovation and Tourism Technologies (Segittur).
More information
www.santanderconventionbureau.com
Tel.: 942 203 002
congresos@santander.es