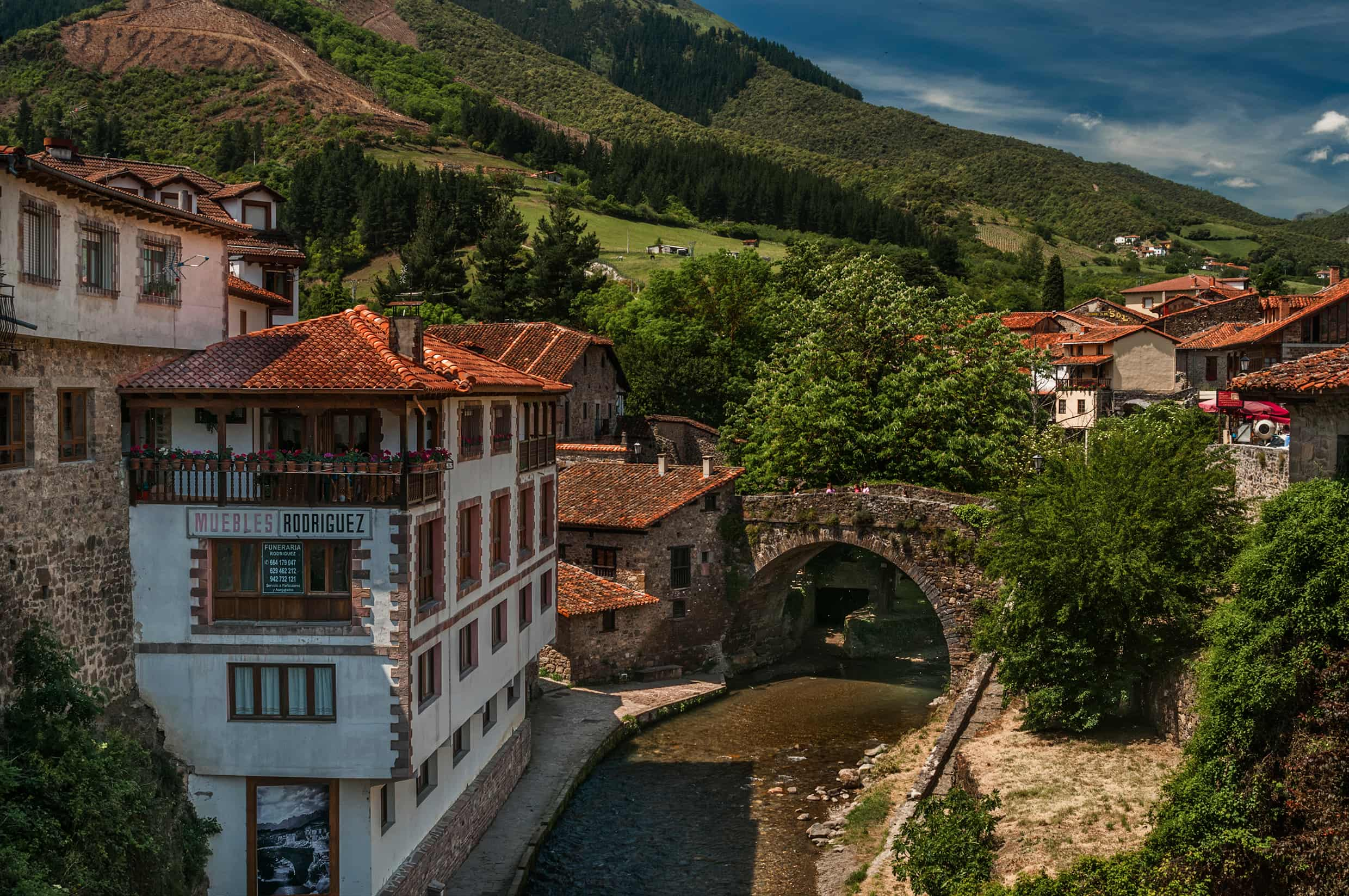 Mom travelling through Cantabria 
Often we travel to distant places looking for the landscape or the photo that leaves us open-mouthed.  But it's not really necessary. They're often closer to hand. A day deep in the midst of nature, breathing the freshest of air and having fun with the children. Are you planning to spend a few days in Cantabria? Well, make a note of this plan. 
Fuente Dé, in the municipality of Camaleño, is one of those corners that should be a "must-visit". Here the sensation of nature in its purest state reaches magical levels. And riding the cable car will undoubtedly be a captivating experience for the children… 
Because the experience of "crossing" the clouds, with the Picos de Europa as a backdrop, is incomparable. In less than 4 minutes you travel from the base to being 1850 meters high. And those four short minutes are really worth it. 
The cabin is glazed and steady, the journey is short and not at all scary. Is it impressive? Of course. And that's the magic of this plan. A balcony in space, that flies over the mountains. 
What child would not like to live this experience? Make a family plan, to spend a day in contact with nature. Once you've arrived, there are numerous hiking trails that run through the central plateau. For example, take off for the Puerto de Áliva Pass: a pasture area high up in the heart of the Picos de Europa, where walking is such a pleasure. 
Texto: María Aldama 
Fotos de Potes: Agustín Arriola 
More information