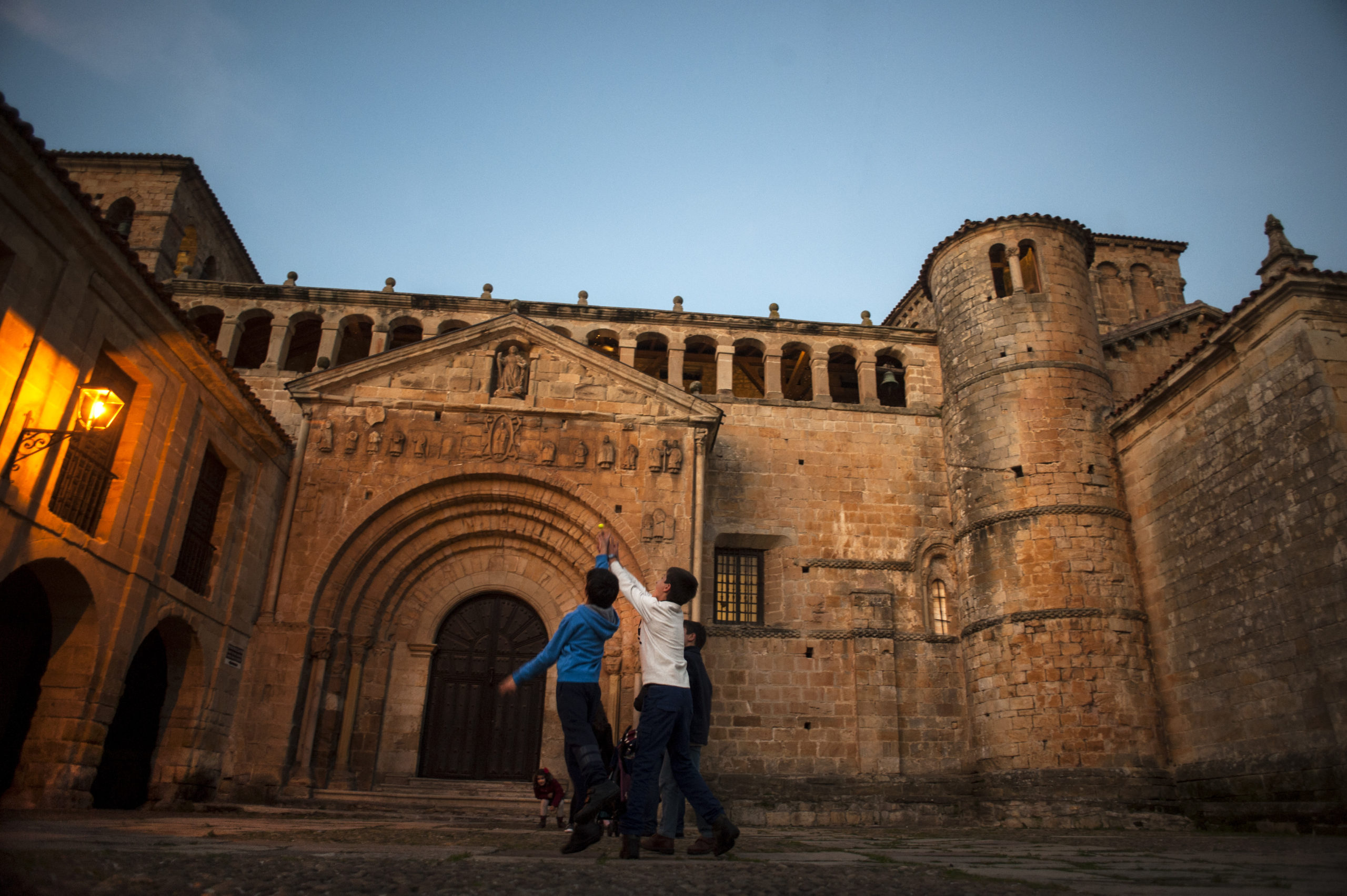 Mom travelling through Cantabria
Any bank holiday or vacation period could be your chance to make that trip here; either in summer, to escape the excessive heat of other parts, or when it's colder, like now. With such moderate temperatures here, nothing can stop you from enjoying the nature of Cantabria, walking through its many charming villages, or visiting the host of tourist and cultural places of interest that are all over Cantabria.
Cantabria is one of the most complete communities in Spain, so if you don't know the place yet, there's no excuse not to come.
And don't let's forget the food; everything must be covered in order to make our stay in Cantabria complete.
SO YOU, OR WE, ARE IN THE BEST PLACE TO ENJOY A GETAWAY WITH THE FAMILY
Where to go? I'm proposing a few sites so make a note for your next leisure break plan.
The Cabárceno Nature Park, in the municipality of Penagos, 17 kilometers south from Santander, is always a great idea, even if you already know it. You and your family will never tire of seeing the animals in this incredible space, living in a semi-freedom regime.
You can also go to Liébana and find out about its capital, Potes; get to the cable car at Fuente Dé in Camaleño, and fall in love with the Picos de Europa with their charming villages, like Mogrovejo, where the movie 'Heidi, the Queen of the Mountains' was filmed
It might also be a good idea to take in the peninsula of La Magdalena, Santander, where the palace of the same name is stands majestically. Take a ride on the Magdaleno, a tourist train that's a guided tour, with facts and curiosities about the place. Also in Santander you have the Maritime Museum. Its 20 aquariums are a real spectacle, especially for the younger folks.
Without a doubt, there is one truly special place to go with the family at this time of year. Make sure to book early. I recommend you stay in one of the houses or rural establishments that are more than prepared and equipped to accommodate the traveller. The place is called Santillana del Mar and is one of the most beautiful villages in Spain, proud to be declared Capital of Rural Tourism, this year. It has a unique charm, especially at Christmas, with its decorated medieval streets and a spectacular Three Kings Parade, first seen 60 years ago; it's been declared a Festival of National Tourist Interest since 2009. More than five hundred people, floats and horses, take part in this happy procession, whose culminating moment is when the children come to greet the Magi in the Arches of the portal at City Hall.
Mores Información