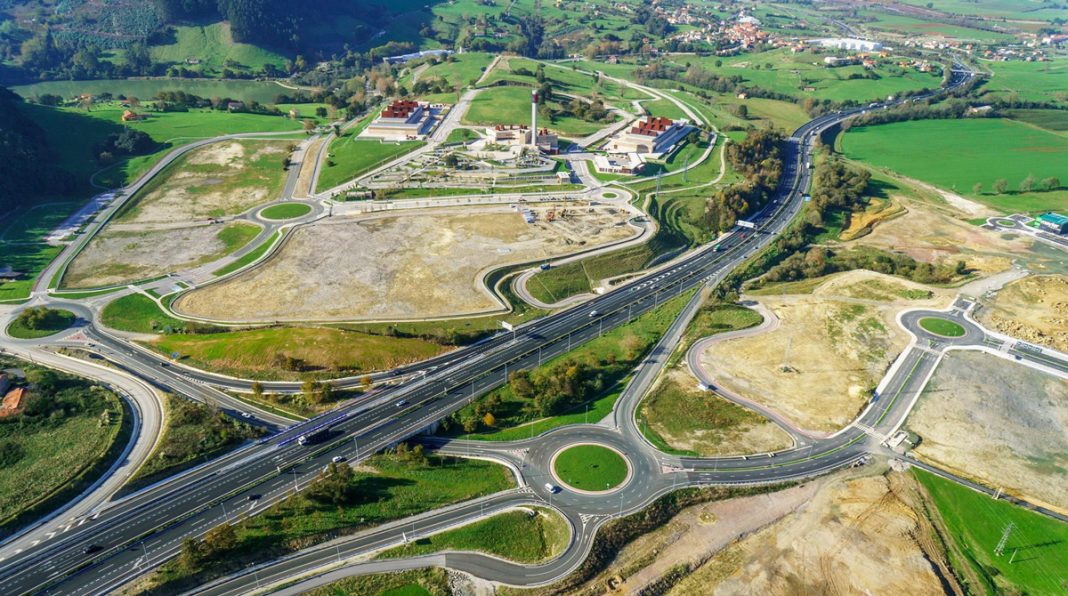 Cudeyo-Medio Cudeyo Marina Business Park: Invest in Cantabria
The Business Park of Marina de Cudeyo-Medio Cudeyo, qualified as a Singular Project of Regional Interest (PSIR), is one of the more interesting areas for companies to set up in Cantabria.
This is because among the attractions offered for economic activities, it's only 15 kilometers from Santander airport, which means that it's practically the same distance to the port, as well as having motorway access to the A-8 and S-10 that link Bilbao, Santander and Oviedo.
Although there are still plots available in the 1.5 million square meters of industrial park, of which 900,000 belong to Marina de Cudeyo and 600,000 to Medio Cudeyo, the fact is that the area that corresponds to the municipality of Marina de Cudeyo is running out, which has made the Town Hall consider the possibility of its extension. In any case, it would increase the current Business Park by another 200,000 or 300,000 square meters.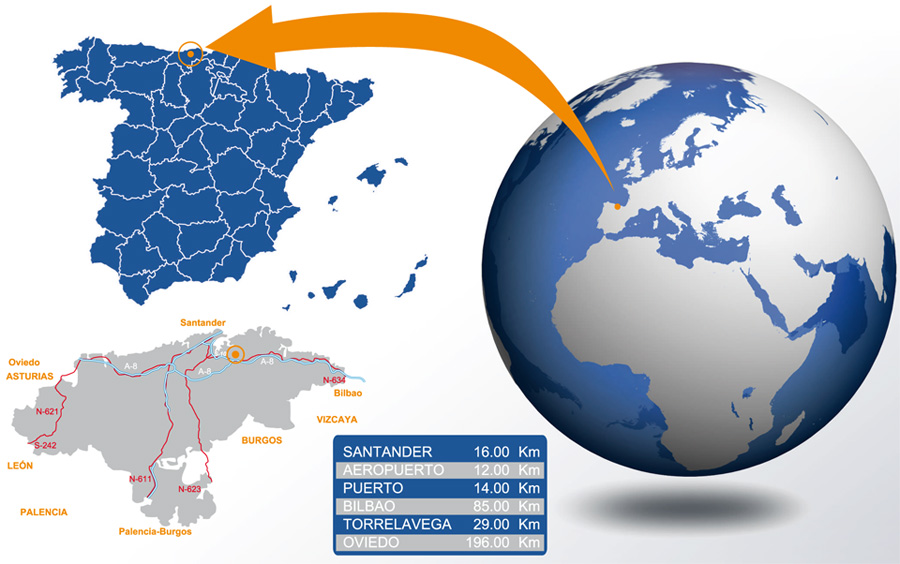 In reality, this space for the settlement of companies is a global operation proposal, part of the recent trend of European countries to create genuine industrial districts, which go beyond the traditional concept of Industrial Park or Zone, and are configured like large economic-territorial endowments that drive the competitiveness of cities, metropolitan areas and regions in the new global economy.
In short, it's a territorial focus where establishments of different activities coexist: corporate, industrial, tertiary, commercial and equipment companies; with logistics facilities; as well as transport infrastructures (freight railway station, port, airport, logistics…), rail and road links, communications (new technologies) directly related to the economic activity of the area and the environment, and with the ability to attract, develop and concentrate business.
The Business Park project has begun with the setting up of SIMMC (Industrial Land of Marina de Cudeyo and Medio Cudeyo) a public-private company, forming part of the public company SICAN.
More information
www.marinadecudeyo.com