Cantabrians against the Romans: a voyage into history
César y Corocotta
Time-travelling in Cantabria is very easy. You just have to come to Los Corrales de Buelna from August 23 to September 1 and attend the Fiesta of the Cantabrian Wars (National Tourist Interest). It's an absolutely credible recreation of the events that took place more than two thousand years ago (29-19 BC), when Emperor Caesar Augustus decided to take command and personally lead the war against the only people who had resisted dominance from Rome.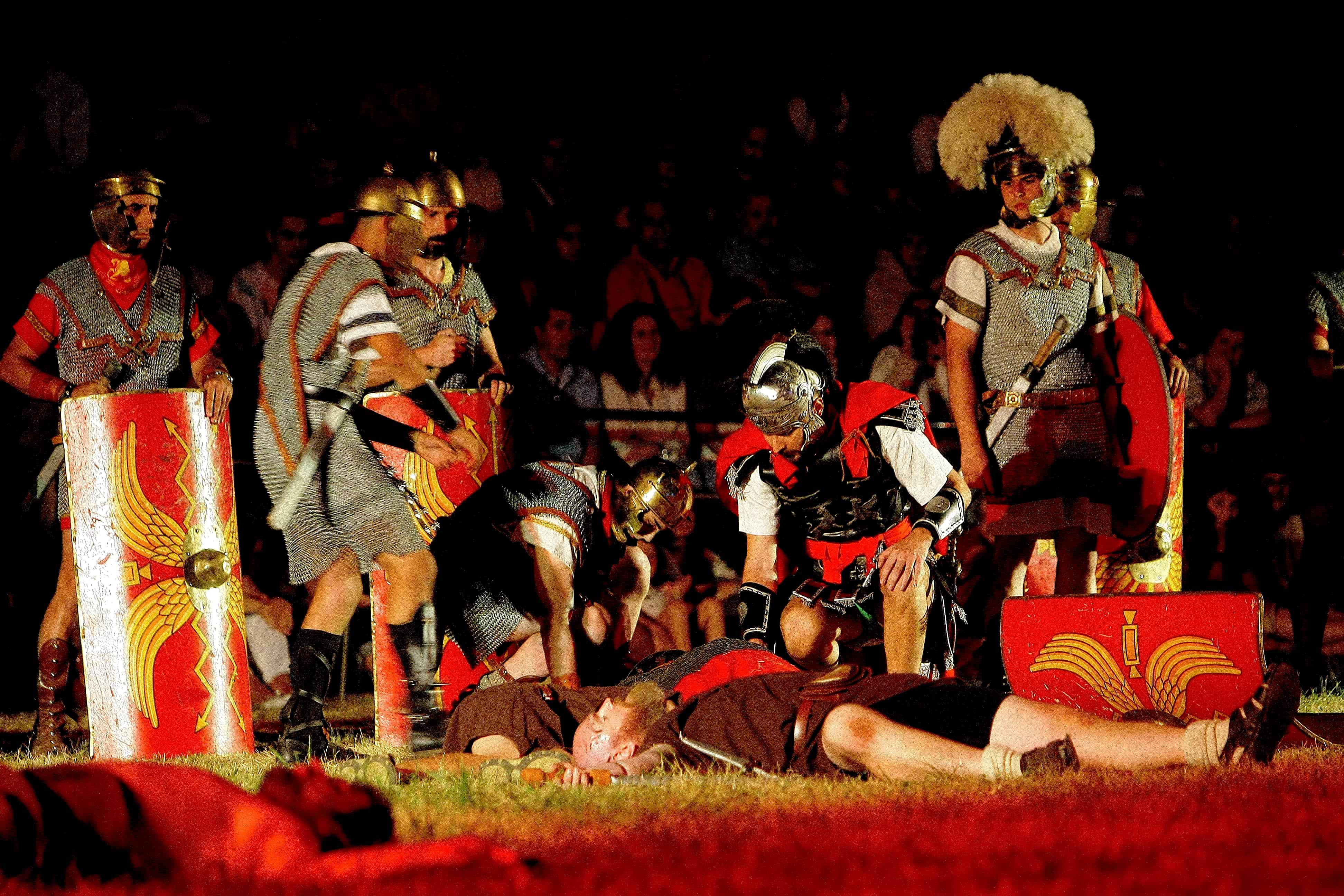 For 10 days, this population of 12,000 inhabitants, from the foothills of the Saja Reserve, commemorate the battles that took place over 10 years on the fields of Cantabria. That supposed, as a consequence, the complete Romanisation of the territory of Hispania.
Divided into 13 Cantabrian tribes and 13 Roman legions, more than 1500 people participate during the festivities of the camp, achieving a magical effect that transports the traveller; and they become a privileged spectator of history.
But the Cantabrian Wars Fiesta has more to offer. During those dates there are conferences, historical workshops for children, photography competitions, cooking and traditional games from Roman time, as well as dramatized acts that bring a stamp of distinction to the party.
The players in this war enactment rehearse throughout the year to make sure that the past really does come alive in the present, just for these ten days.
Not to be missed:
– Act of reward: relive the arrival of the hero Corocotta before César Augusto to collect the reward he has placed on his own head.
– Battle: dramatized battle that replicates some of the events that occurred at that time..
– Camp life: a walk through the largest historical theme park in northern Spain.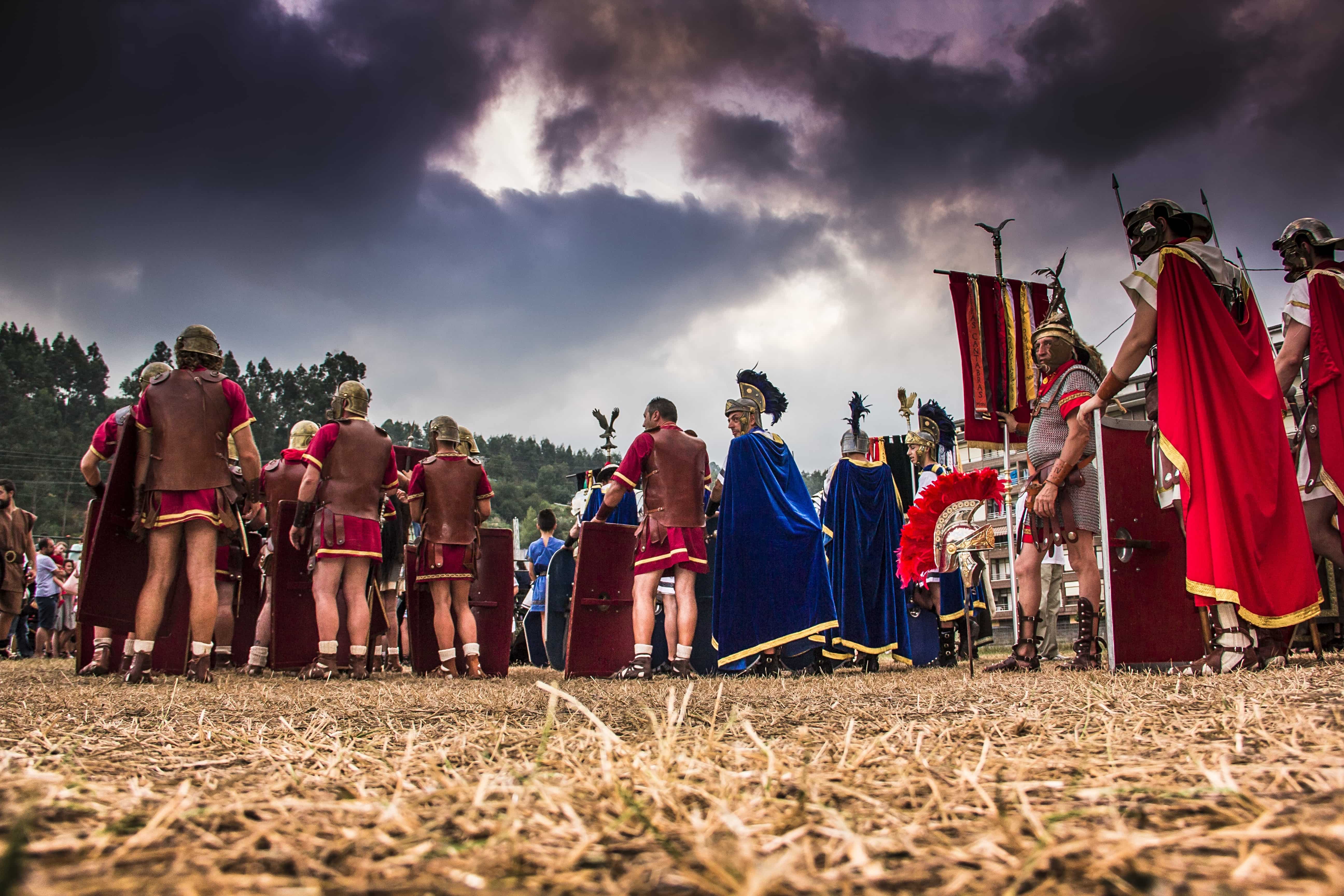 More information
www.guerrascantabras.net
www.loscorralesdebuelna.es