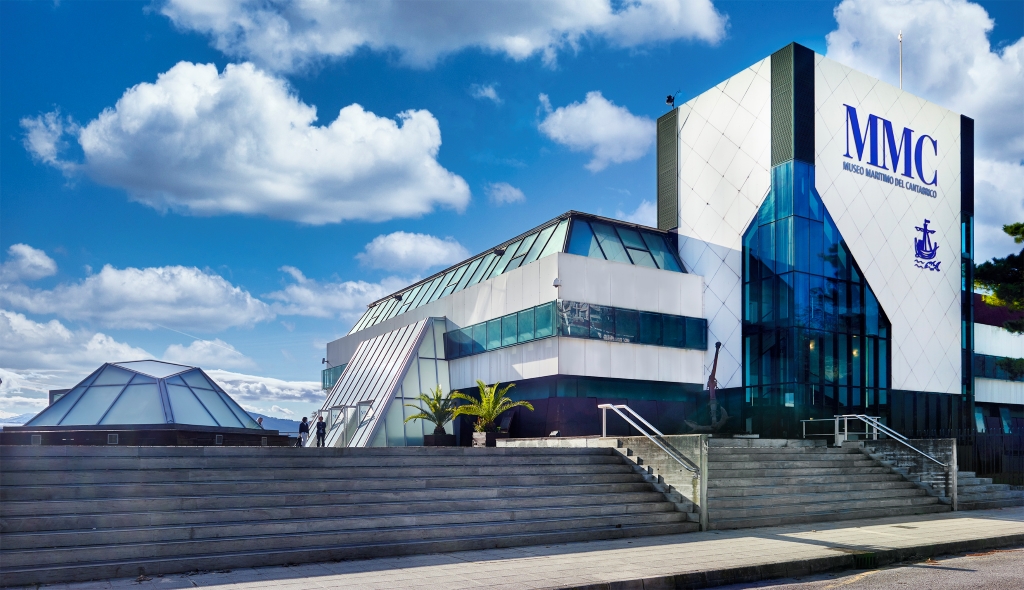 Cantabrian Maritime Museum: Walking among the sharks
If you haven't had the opportunity to walk among sharks, in Santander there is a really cozy, safe and fun place, especially for the youngsters, where you can observe sharks, along with rays, invertebrates, algae, rock fish, fish of all colours and more. It's called the Cantabrian Maritime Museum and in it, while learning about the relationship of human beings with the maritime world, you can have fun and be fascinated with the evolution of fish and marine life that can be seen in their aquariums, the flagship of the museum. The center is located between the promontory of San Martín and Playa de los Peligros, in front of the Bay of Santander, one of the most
THE 20 AQUARIUMS REPRESENT DIFFERENT UNDERWATER NATURAL ENVIRONMENTS, FROM THE SHORE, UP TO 100 METERS DEEP, AND CONTAIN MORE THAN ONE MILLION LITRES OF SEAWATER
beautiful in the world, according to an international association. So if you're looking for a way to spend a morning or an afternoon with the family, especially in the cold months of winter, this is undoubtedly the ideal place. Among all the aquariums, the biggest one stands out and there's a rest area, with benches like bleachers where you can enjoy the spectacle right in front of your eyes. There is also a kind of peep-hole for the kids so they can see the different species that live in these enclosures right up close. If your visit happens around midday you may see a diver inside the tank, feeding the animals. What more could you want?
THE 20 AQUARIUMS REPRESENT DIFFERENT UNDERWATER NATURAL ENVIRONMENTS, FROM THE SHORE, UP TO 100 METERS DEEP, AND CONTAIN MORE THAN ONE MILLION LITRES OF SEAWATER
And that's not all. The Maritime Museum is a bundle of surprises. At the reception area on the ground floor, you'll find colossal skeletons of cetaceans, like a "common Rorqual", flanked by a "sperm whale" and a model of a "beaked whale". The Rorqual is almost 25 metres long, and is probably the largest rorqual exhibited in a museum like this, in the world. More surprises? In the area called "The World of Marine Biology", on the ground floor, you can see dissected marine creatures such as a giant squid, a sardine with two heads, seals and turtles. You can end your visit to the Cantabrian Maritime Museum with a tour of the first and second floors. While the adults of the family find out about the world of fishermen, fisheries, the Cantabrian Sea and the sea in History or water sports and the technological vanguard, the younger members might like to experience what it's actually like to be a fisherman or a diver or a pirate!
One last recommendation. Don't miss the visit to the Experimental Zoology and Botany Maritime Station, originally established and led by Augusto González Linares (until his death in 1904). Here you can see the scientific instruments, work materials and documentation, which are a true reflection of the scientific research of late 19th and early 20th centuries. The Maritime Museum also offers visits
and workshops for school groups for two hours and for those with a birthday to celebrate, for children of 6 to 10 years old, the museum offers special facilities for your party; so as well as having fun with the celebration, you can learn all the secrets of the Cantabrian Sea.
More information:
www.cantur.com