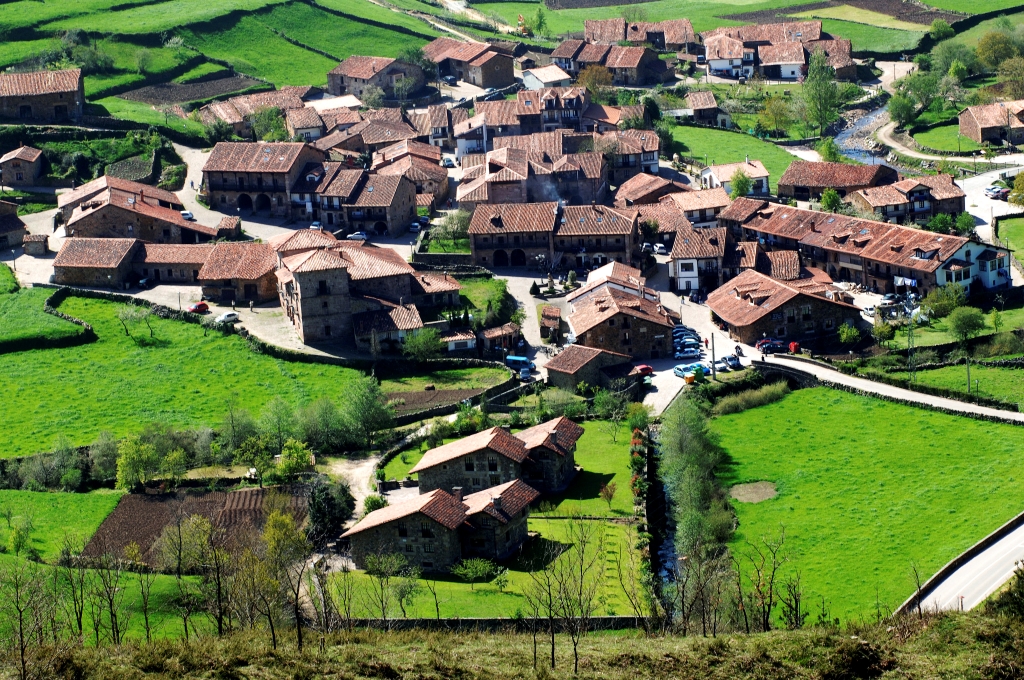 Cabuérniga: the beauty of tranquility
Cabuérniga: the beauty of tranquility Three quarters of an hour by car from the capital of Cantabria, Cabuérniga is one of the most beautiful areas in the region, as well as an ideal place for hiking or outdoor sports, and a unique opportunity to enjoy typical cuisine such as Cocido Montañes. Here you can breathe nature on all four sides as it is located in the Reserva del Saja and is included in the natural park of Saja-Besaya, the largest in its category in Cantabria. S
o, if you are looking to get away from the bustle of the city and the hustle of urban life, even if only for a few hours or a few days, don't hesitate. You will have found your particular paradise here. Valle is the capital of a municipality that also includes the parishes of Fresneda, Renedo, Selores, Sopeña, Terán, Viaña and Carmona; the latter is an Historic-Artistic Site.
Carmona has just received the award for 'Most beautiful town in Spain', so it's now part of a network that brings together a select group of locations throughout the country that stand out for the conservation their heritage conservation, both architectural and landscape. Other requirements needed to achieve this recognition are the cleanliness, the conservation of the houses, the sustainable urban planning and the existence of green areas; something that Carmona fully meets. Although, in this case, its charm, its traditional architecture, typical of the area, its surroundings and, of course, the tranquillity you breathe with every step, have influenced the judges.The award is undoubtedly one more incentive to attract visitors and to publicize the charm of this corner of Cantabria. You can still find traditional trades such as livestock and handicrafts; (apricots are the specialty of the place).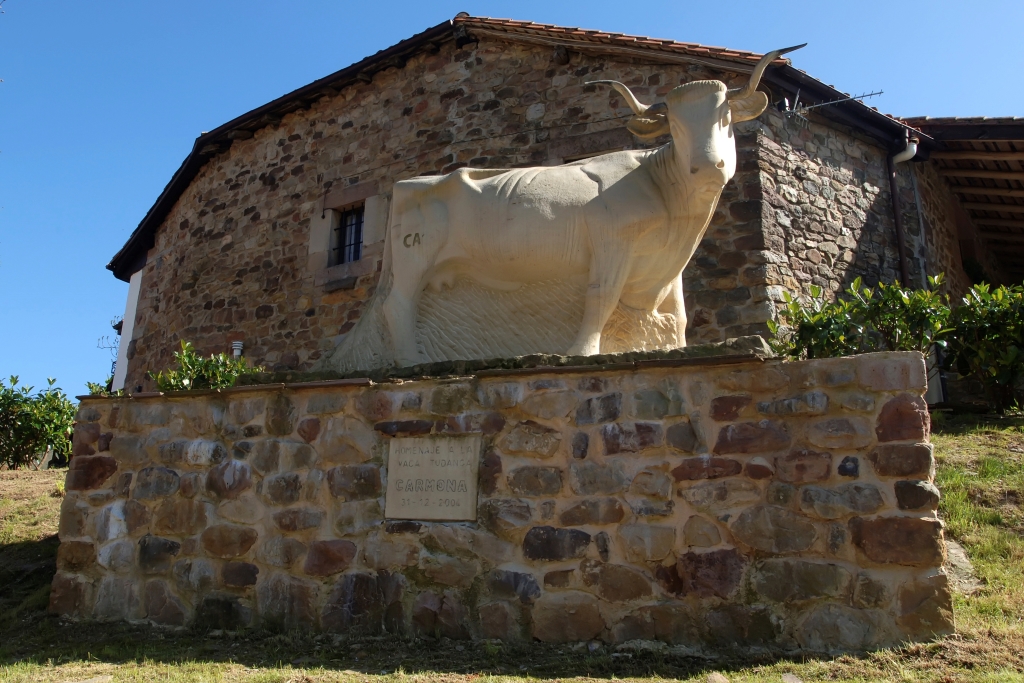 It's also worth seeing the traditional 'Pasá' of Carmona; a celebration of the descent of the Tudanco cattle from the mountain passes of Sejos, where they've been for the summer, feeding on the nutritious, tall grasses. The cattle parade, decked out with huge bells and rosettes on their heads. Cabuérniga also boasts a historical ensemble such as the towns of Terán, Renedo and Valle. In the first there's a standout feature known as the Castañera of Terán, next to the church of Santa Eulalia, dating from the 18th century, although its origins date back to the 11th century. It is a green space of enormous natural and landscape value, populated by numerous centuries-old chestnuts, forming an exceptional group of unique trees.
The best way to enjoy the many charming corners of Cabuérniga is to stay in one of its rural establishments and schedule your excursions from there. One of these hotels is El Camino Real de Selores, a 17th-century building that mixes the ancient and modern, to fascinating effect. It is a truly charming hotel, situated in the most beautiful surroundings. A curious fact: each one of its 25 rooms is of a different colour and distribution.
Another of the establishments that we recommend in Leisure and Pleasure is La Infinita Rural Boutique, in the town of Carmona. It is a beautiful house, typical mountain architecture, made of stone, dating from the eighteenth century. It was restored and completely renovated in 1997 and then redecorated in 2016. Its slogan says it all: The simple good life.

More information:
www.aytocabuerniga.es
www.caminorealdeselores.com
www.lainfinita.com