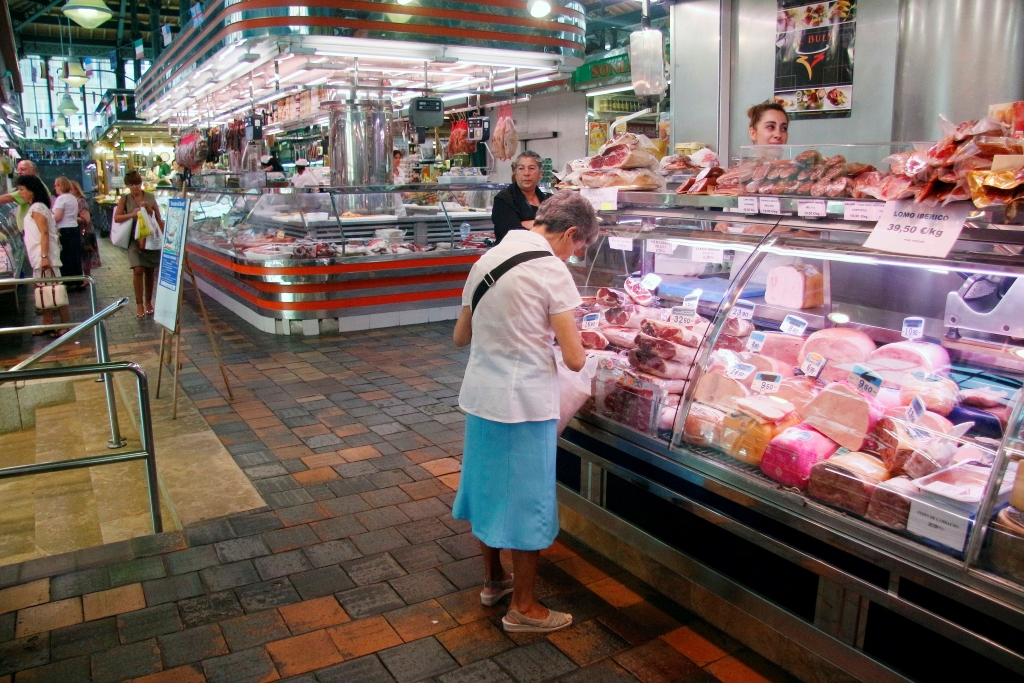 8 Municipal Markets in Santander: quality just a step from your door.
Imagine you could do all your daily shopping in one place?
Of course you can, because this place has existed for ages and not very far from home. It's called the Market.
8 Municipal Markets in Santander are found in strategic positions like el Mercado de Mexico, near Cuatro Caminos, in the Calle Alta. Or there's the Mercado de La Esperanza (my favourite), just behind the Casa Consistorial (Plaza del Ayuntamiento). And in Puertochico there's a market under the Doctor Madrazo Cultural Centre, where Andrés del Río, Tetuán and Casmiro Sainz Streets meet. This one's about to undergo a redesign for its "modernization and improvement" …
Fish, meat, fruit, vegetables, shell-fish, embutidos, cheeses and whatever produce you could possibly imagine for your larder await you in their variety of stalls; high quality, totally fresh and with the personal touch of a family business that knows well what it sells.
The other market is "El Este" in Calle Hernán Cortés and even though there are some spaces selling produce for your kitchen, the majority of them are bars and restaurants.
More information www.santander.es